Eddie P. Kidd
Published 4:19 pm Monday, June 14, 2021
Eddie P. Kidd
1939-2021
Eddie P. Kidd, 81, of Stanford, KY (formerly of Somerset, KY) passed away peacefully at home on Saturday, June 14, 2021. Born on July 25, 1939 in Stanford, KY to the late Porter and Bessie Jewell Young Kidd. He was a widower of the late Emma Adams Kidd, who passed away in 2004.
Eddie was a Veteran of the United States Army. He worked and retired from GTE as a District Manager in Somerset, KY. He later worked close to 20 years for Team Modern Distributors Inc. in Somerset, KY.
He was an avid golfer, who was a former member at Eagles Nest Country Club and Dix River Country Club for many years.
Survivors include three daughters, Sherri Kidd Smith (Jim) of Stanford, KY, Patricia Kidd Mayfield of Somerset, KY and Rhonda Kidd of Somerset, KY; one brother, Tommy Kidd of Cincinnati, OH; seven grandchildren, Adam Smith, Kinsley Huff, Brittany McCowan (Josh), Brandon Mayfield, Ryan Miller, Tanner Smith and Sarah Walker; several great-grandchildren and several nieces and nephews.
He was preceded in death by his wife, Emma Adams Kidd; parents, Porter and Bessie Kidd; one brother, Jimmy Kidd; and one granddaughter, April Smith.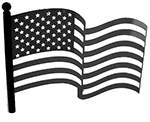 A one-day service has been scheduled for Saturday, June 19, 2021 at Spurlin Funeral Home in Stanford, KY. Visitation will be held from 2:00 p.m. to 4:00 p.m. The funeral service will begin at 4:00 p.m. with Bro. Stewart Dawson officiating. Burial will follow at Lancaster Cemetery in Lancaster, KY.
Military Honors will be presented by the U.S. Army.
Active Pallbearers are Ryan Miller, Tanner Smith, Jim Kidd, Mike Jones, Josh McCowan, Adam Smith.
Honorary Pallbearers are his family at Team Modern Distributors, and his buddies at Dix River Golf Club and Eagles Nest Country Club.
More Obituaries