Golden Alert issued for missing Waynesburg woman
Published 3:26 pm Friday, August 13, 2021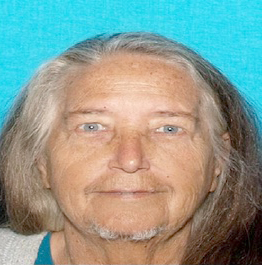 WAYNESBURG – As of Saturday morning, authorities were still working to locate a Waynesburg woman who has been missing since Aug. 11.
Rebexie Coss, 78, was last seen on foot on Bob Johnson Road in Waynesburg around noon Wednesday, according to Lincoln County Sheriff's Detective Rob Oney. Bob Johnson Road is located near the intersection of Ike Singleton Road and Ky. Hwy. 328 West.
"We've got Search and Rescue on scene," Oney said Friday afternoon. "They've been there since early morning yesterday (Aug. 12)."
According to Lincoln County Emergency Management, ATV's, drones, helicopters and ground searches have already been conducted but Coss was still missing as of Friday afternoon.
"I'm actually on my way home to grab my truck and side-by-side and head down that way also," Oney said.
Coss is a white female with long, gray hair. She is about 5'5" and weighs about 150 pounds.
"We know she has dementia," Oney said.
Coss was reported missing by family. She was last seen wearing a white shirt, blue shorts and pink shoes.
Anyone with information regarding the location of Coss is asked to contact the Lincoln County Sheriff's Office at 606-365-2696 or 911.
More DEVELOPING NEWS